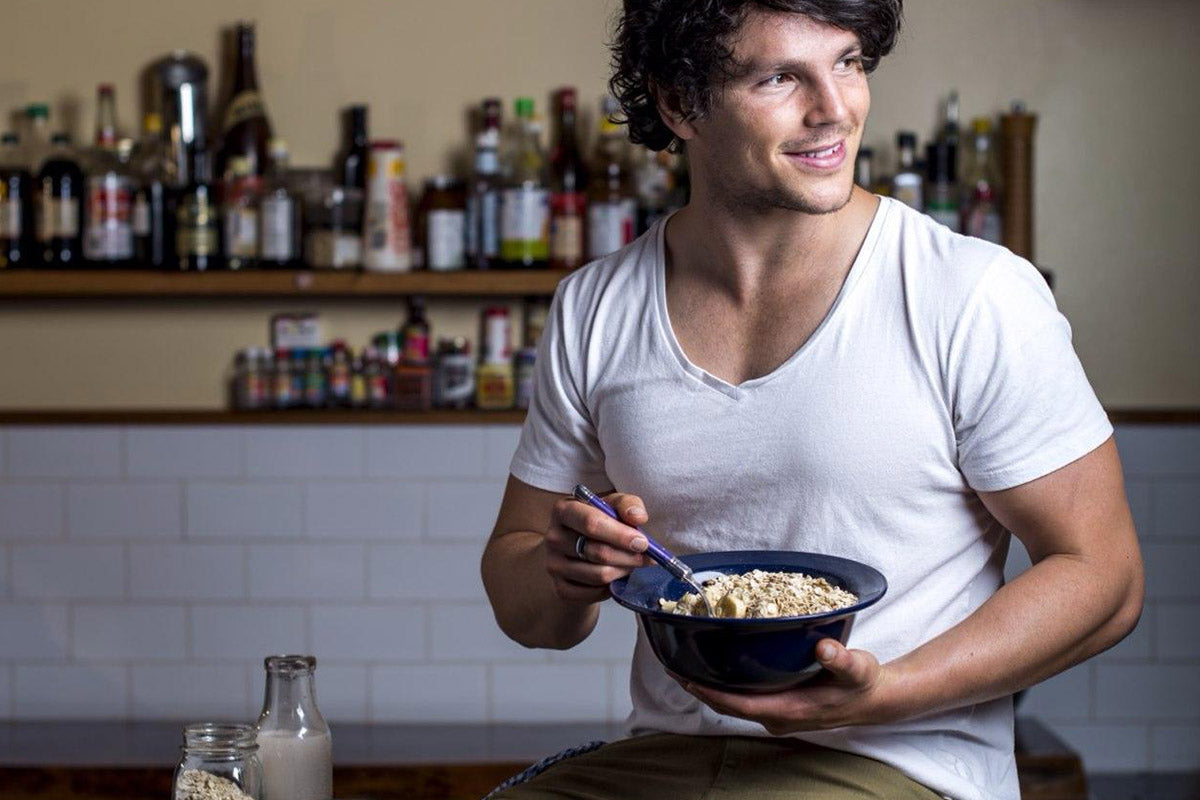 Friday Foodie In Focus - Dan Churchill, The Healthy Chef
Dan Churchill is a vision of good health & living. He's also an impressive example of someone hunting down their dreams, embodying ambition and passion making him an awesome role model for today's youth. At the age of 17 Dan established his first business as a health coach. At 19 he self published his first cookbook and then went on to complete a Masters in Exercise Science. It was in 2013 when he appeared on Masterchef that Dan was able to share his love for food and health to a wider, global audience.
I just want people to realise how simple cooking is and the power it has to bring people together. My number one rule is all food must be delicious and I want to motivate and inspire people to see how cooking healthy is just that…delicious.
To learn more about Dan, check out our Friday In Focus interview below.
What's your food philosophy?
Everything must taste delicious!
What's your first memory in the kitchen?
Making my grandmas Lemon Meringue Pie, using our own fresh Lemons, with the old man
If you had to choose between Chocolate or Cheese for the rest of your life, which would it be?
Definitely a tough one.. if you asked me 10 years ago cheese wouldnt have had a look in… but through experience and a developed palette, not to mention that wicked thing from Lyon they call Comte… but I have to say it is hard to go past Dark Chocolate… I love its richness, its bitterness, and simply its super sexy taste
What personal achievement are you most proud of thus far?
Id say self publishing a book (Dudefood) that is about to be launched world wide in New York City on the most viewed breakfast show in the world :)
Any new exciting projects on the horizon?
hahaha yes plenty but not a lot I can tell you about.. I will say be on the look out for a new cafe on the NB (Northern Beaches), along with cafes around the world hahah, TV, youtube, books… and plenty of wicked cooking :)
If I looked inside your fridge what would I find?
Right now its full of wicked rotisserie leftovers after a weekend feast, but typically you will find a few home made curry pastes, sauces, plenty of greenery.. some homemade coconut chocolate (better put that pad lock on the door) and home made oils in those trendy jars we all know about… oh and eggs… can't live without those little bad boys
What would your last supper be?
hmmm this is a tough one and is definitely relevant to the situation and what I am feeling at the time… as you can imagine I love a lot of food… I would say entree crispy skin salmon with pickled veg, main my spaghetti bolognaise and dessert would be some wicked rich combination of chocolate, peanuts and coconut :) … let your imagination do the rest ;)
Bonus Question: Favourite Northern Beaches beach and favourite Northern Beaches local for a bite to eat ?
For coffee Zubi in Narrabeen, Breakfast Little Stella in Collaroy, a great night out with a bunch of mates is Mortar and Pestle in Manly (great thai)… For a great date night Hemingways in Manly is epic… not that I would know haha
To discover more & connect with Dan click below:
Website:
http://www.danielchurchill.com.au
Facebook:
https://www.facebook.com/danthehealthycook
Twitter:
https://twitter.com/churchill_dan
Instagram:
https://instagram.com/dan_churchill/
YouTube:
https://www.youtube.com/channel/
If you're interested in purchasing Dan's cookbooks just click on the above pictures. From one Northern Beaches local to another, we thank Dan for his time. Happy Friday foodies! #realfoodrealliving