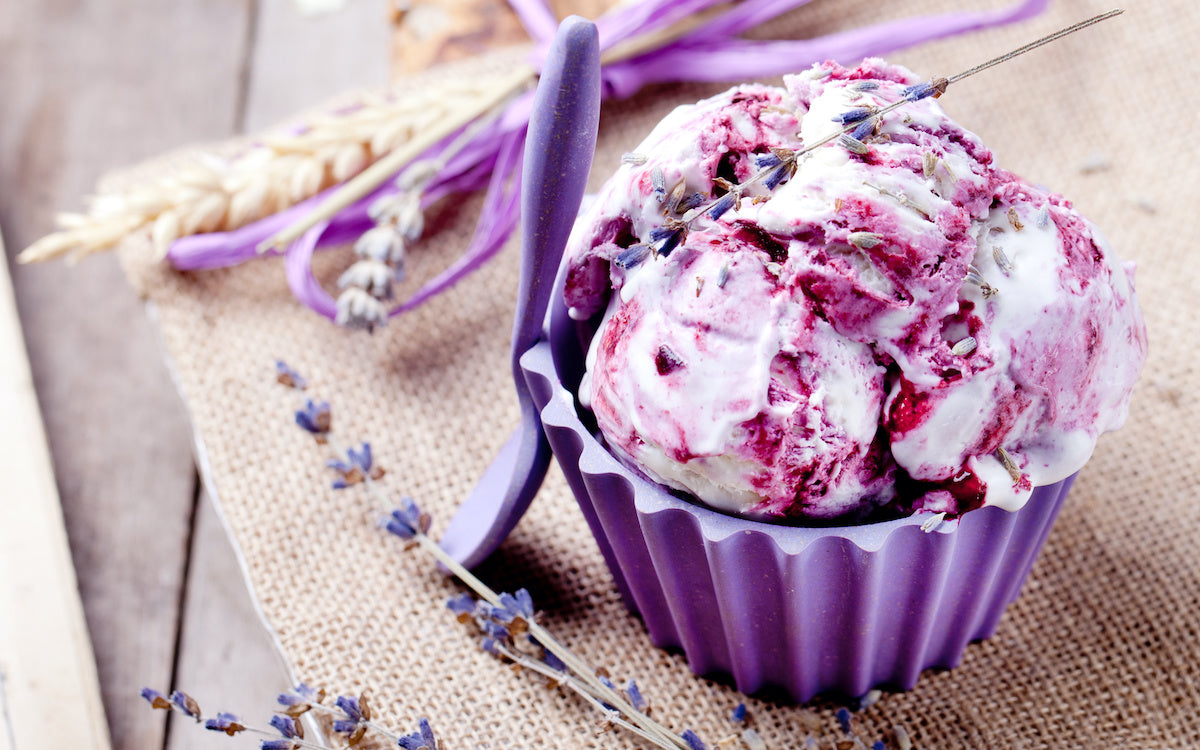 Blueberry & Lavender no churn ice-cream
A time saving simple no churn ice cream. Great for Spring/Summer when berries are in season, alternatively use frozen berries. 
Side note: The highlighted Australian ingredients are featured inside our Discovery Boxes, as we love showing you ways to use your box. You can substitute these with other quality products. This Blueberry & Lavender ice cream recipe uses the beautifully fragrant Culinary Lavender from Bridestowe Estate. Pure Lavendula angustifolia flowers are carefully dried at their estate in Tassie. Low in camphor, this variety of lavender is the only one suitable for culinary purposes. Microbiologically tested for purity, it is certified for use in all fine foods including dairy products.
Bridestowe Estate Culinary Lavender featured in the 'Spring 20' Discovery Box. 
Blueberry & Lavender no churn ice-cream
Ingredients:
1 395g can sweetened condensed milk
1 teaspoon vanilla extract
2 cups heavy whipping cream, cold
1 cup fresh blueberries (frozen if out of season)
1 heaped TB Bridestowe

dried culinary lavender

1/4 cup sugar
1 teaspoon fresh lemon juice
Method:
In a medium saucepan, bring blueberries, sugar and lemon juice to a boil over medium high heat. Reduce heat and add the lavender, gently simmer for 5-10 minutes. Remove from heat and strain through a mesh colander into a heat proof bowl and discard the solids. This can be made ahead of time if needed. Let it stand and cool completely.
With an electric mixer, whip cream until stiff peaks form.
Pour sweetened condensed milk in a large bowl. Gently mix through the whipped cream and vanilla extract. Add the cooled blueberry mixture and stir just until combined.
Pour mixture into a loaf pan (or individual popsicle moulds) and cover the top with a piece of wax paper. Freeze for at least six hours or overnight before serving.
Keeps well for two weeks.