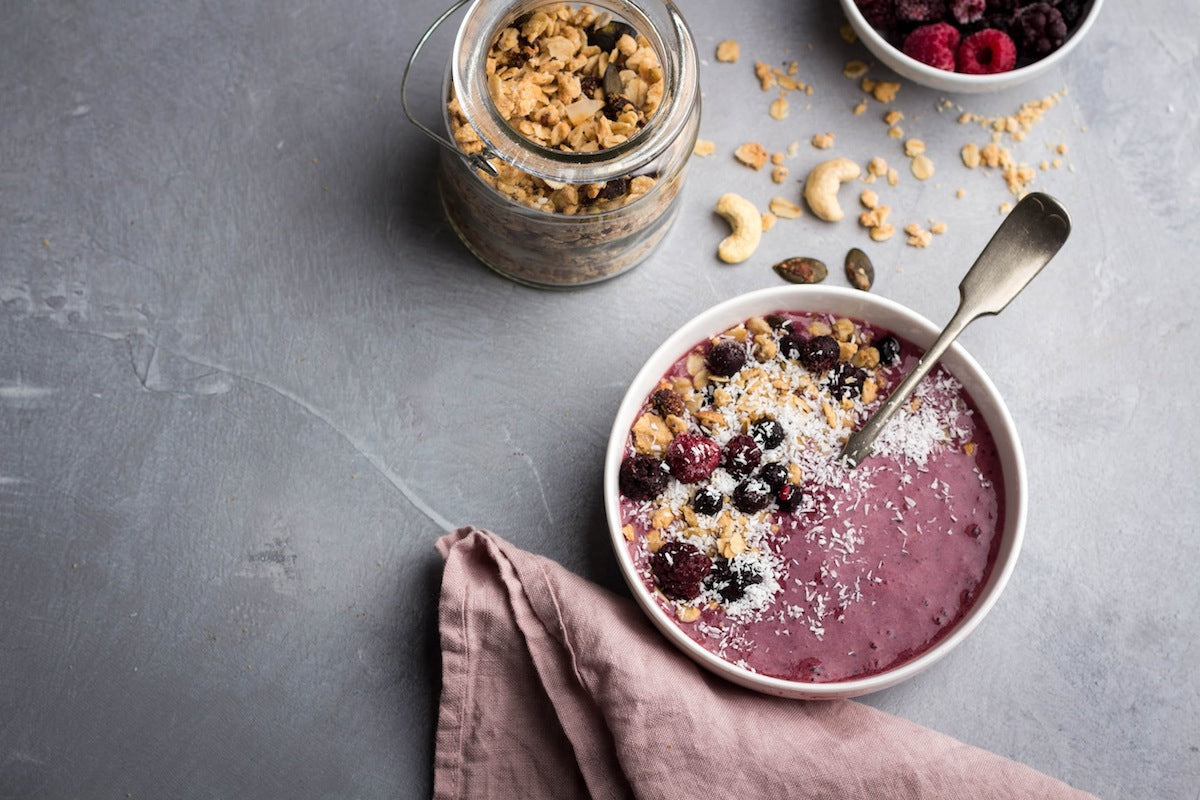 Very Berry Smoothie Bowl
Have you tried a smoothie bowl? We must admit, we're a bit (okay very) late to the party. As we live in such a fast paced world, who doesn't love a breakfast which is super quick and jammed full of goodness! We love the fact that the flavour combos are endless (think Super Greens, Tropical, Banana & Cacao etc), but we couldn't resist sharing our favourite version with you. The Very Berry Smoothie Bowl is definitely a crowd pleaser and one to try asap.
Smoothie Bowl
Ingredients:
2 frozen bananas, chopped
1/2 cup mixed berries (we love using strawberries, raspberries & blueberries)
1 cup light coconut cream
1 TB, honey
Extra berries to garnish
1 TB shredded coconut to garnish
Handful of Byron Bay Macadamia Muesli (we used the Classic) but you can also add your own favourite.
Method:
Place all ingredients into a blender or nutri-bullet and blend until thick and smooth. Pour smoothie into a bowl and top with Byron Bay Macadamia Muesli, berries and shredded coconut. We told you it was super quick! Enjoy.
As seen in our April 2017 mini zine, tucked inside the Discovery Box:
Recipe provided by founder of Byron Bay Macadamia Muesli, Gary Sharman. Their Classic Muesli was featured inside the April Discovery Box. You can read more about Gary in our Meet The Locals interview

here

.