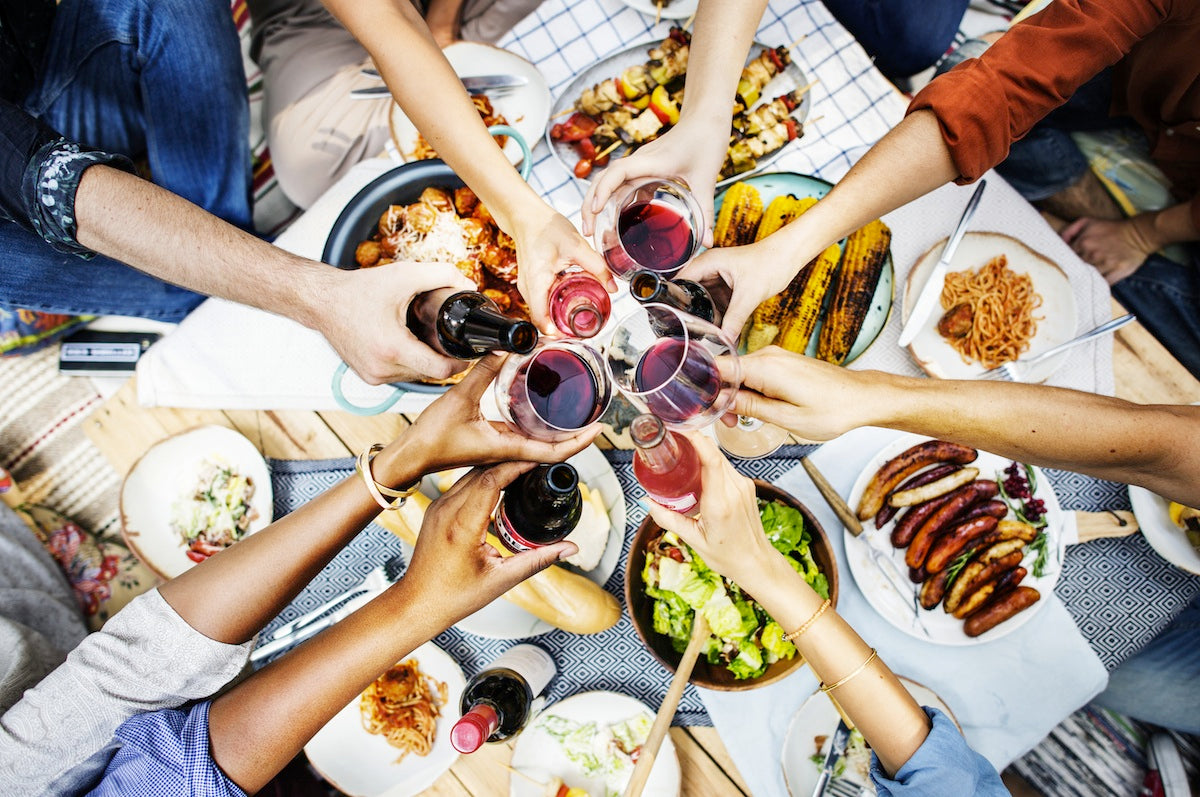 15 BBQ Tips & Commandments
Looking for some BBQ tips to get the most out of your grilling?
Here are our top 15 BBQ Tips & Commandments:
One //
Let the BBQ heat up properly - it will take at least 10-20 mins…...this is the perfect chance to pour yourself a drink ;)
Two //
Some of your friends will turn up with warm beer and wine so remember to fill your esky with ice and keep it near the BBQ where everyone can gather round together.
Three //
One spectacular high quality meat or fish centrepiece is easier than throwing everything on the grill.
Four //
Same goes with side dishes - two to three side salads/dishes is all you need.
Five //
Marinate meat overnight (or a minimum of two hours) for the best flavour. Take it out of the fridge half an hour before cooking so it comes to room temperature.
Six //
Marinades with a high sugar content burn really easily so make sure you shake off any excess marinade before cooking.You can always baste again with fresh marinade just before the meat is nearly cooked through.
Seven //
Soak wooden skewers in cold water for at least half an hour before cooking to avoid them burning on the BBQ.
Eight //
Get creative with your skewers and use rosemary twigs or lemon grass stalks instead.
Nine //
Brush meat and vegetables with oil before cooking to stop them sticking to the bars (don't oil the bars as this will cause too much smoke).
Ten //
Fish is really guilty for sticking, so invest in a hinged fish grill.
Eleven //
Use a meat thermometer when cooking large joints of meat so you can check whether the meat in the middle is cooked to perfection.
Twelve //
Make sure you seal your foods before turning them. This captures all the delicious juices inside. Further to this don't poke your meat with a fork or the juices will escape and the meat will dry out.
Thirteen //
Sausages and chicken cook better over a less fierce heat. You can even pre cook your chicken and sausages by gently poaching them in water or stock for 15 mins then simply finish them off on the BBQ to achieve that lovely chargrilled flavour.
Fourteen //
If you're cooking for a large crowd, start barbequing before your first guests arrive, then keep food warm in the oven so you're not tied to the BBQ for the entire time.
Fifteen //
Clean the BBQ whilst it is still hot as it is so much easy to remove any undesirables at this time rather than having to chisel off items from a cold BBQ.