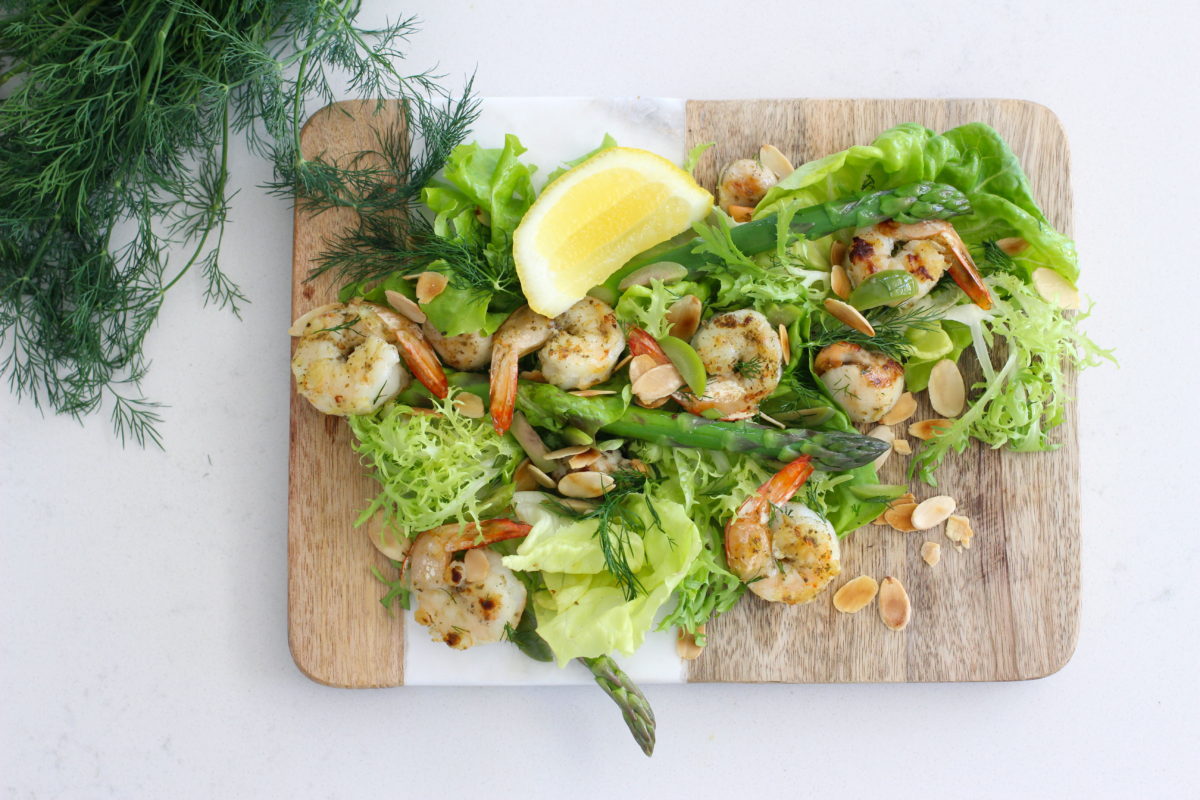 Aussie Seafood Salad
This salad is the perfect addition to your Australian inspired BBQ spread. Why?
✔ Shrimps on the barbie (ok, just prawns in a hot pan) ✔ Bush Tucker - found in the delicious Fish Seasoning ✔ Because us Aussies can't have a BBQ without a salad right?!
Aussie Seafood Salad
6 raw king prawns, peeled with tail intact
6-8 Tasmanian scallops
1 TB Herbies Aussie Fish Seasoning
1 TB Olive Oil
1 bunch asparagus, trimmed
1 TB green olives, roughly chopped
1 TB fresh dill tips
Large handful of mixes leaves
White wine vinegar and lemon juice, to serve
1 TB toasted flaked almonds, to serve
Coat the seafood in Aussie fish seasoning and olive oil. Cook in a hot pan or grill for 2 minutes each side or until just cooked through and set aside.
Meanwhile, boil asparagus until just tender, drain and rinse with cold water.
Mix asparagus, olives, dill tips and mixed leaves in a large bowl and dress with a splash of white wine vinegar, squeeze of lemon juice & final drizzle of olive oil. Season with salt and pepper. Toss the scallops and prawns gently into the salad and serve with a sprinkle of flaked almonds.
Serves 6 (entree size)
As seen in our December 2016 mini zine:
This recipe features the iconic Herbies Fish Seasoning featured in our December 2016
Discovery Box.
Best served as an appetizer or entree.