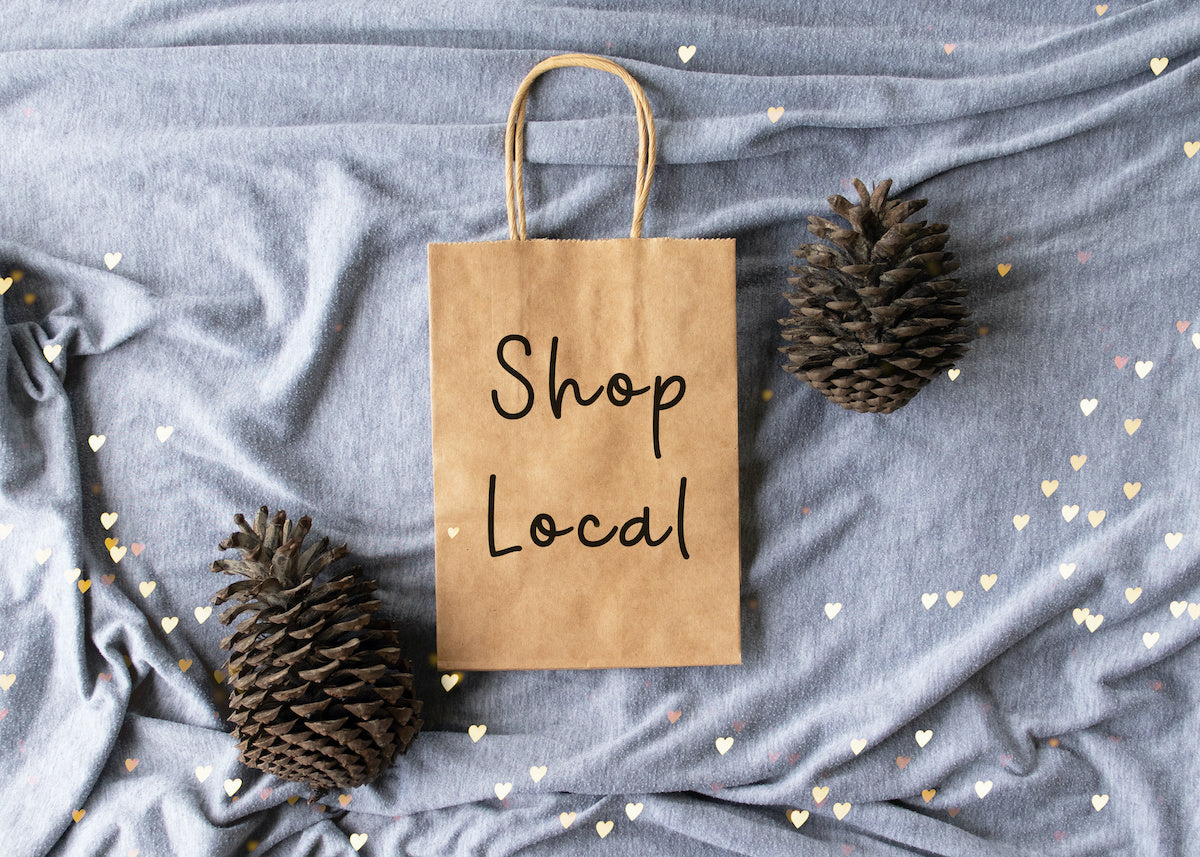 5 ways to support local this Christmas
We may be biased here at Foodies Collective, but we think there is nothing better than shopping small at Christmas. 
Have you heard of the saying, 'when you buy from a small business, an actual person does a happy dance'. 
It's a popular saying because it's true: the money you spend with a small local business really counts. Not only is it a direct source of income for the owner, but it stimulates the entire economy, contributes to wages, local jobs and in most cases is better for the environment (with a reduced carbon footprint), building a stronger and more resilient future for us all. 
1. SHOP LOCAL
We know it's obvious, but choose to spend your dollars with local, Australian owned independent businesses this year.
Visit shops in your local community instead of the larger department stores and swap big name brands for locally made and ethically produced gifts. Spend time researching online to find small businesses that make quality, unique items that will last. 
Gift an experience:
Treat your friends to dinner
The hospitality industry has really taken a hit this year so it's time to support your favourite local restaurant. Many restaurants and bars are now offering gift cards as well as restaurant quality dinner kits which could be the perfect Christmas gift giving your foodie friends.
… or a cinema date
Crisis at the box office. With forced lockdowns and delays of blockbuster releases, the cinema industry is still just hanging in there. Gift your movie buff friends & family a gift voucher to their local cinema.
Gift Australian made products: 
Shopping from small towns, regional areas and bushfire affected communities is a lot easier these days thanks to the creation of online shopping hubs:
2. LOCAL BUTCHER, BAKER & GROCER THIS CHRISTMAS
Now is prime time to place your order for a top notch ham, turkey, fresh prawns, berries and cherries. Make a point of celebrating with local produce this year by sourcing it directly from your local butcher, baker, grocer and fish monger. 
 3. LIKE & SHARE
Social media has become a necessary marketing tool for small businesses. It can be hard for small businesses, especially micro ones, to stand out amongst the crowd. 
So next time you are scrolling and see something you like from a small business, spend the extra few seconds liking their post, or better yet, sharing it. If you have bought from them, or been given one of their products, share a photo and tag them. Show them some love and help their posts reach more people. 
4. LEAVE A REVIEW
Yay for you supporting and shopping local, but now it's time to tell the world! Leave a small business a Google or Facebook review this Christmas. If you've enjoyed your shopping experience in their store, or were impressed with the food at their cafe, tell them.
Your recommendation might just be the thing that convinces another shopper or diner to do the same.
5. BE A LOCAL TOURIST
There's no place like home. Be a tourist in your own town these Summer holidays. When is the last time you've visited a local gallery or wildlife sanctuary? Pretend you are seeing your hometown for the first time by visiting the local tourist office and you'll be pleasantly surprised what you'll discover. 
If you are lucky enough to be travelling more of Australia this Christmas, make a point of visiting the small businesses in the town or city you are visiting. Spend time (and money) in the local cafes and plan a day out visiting local museums, galleries and tourist attractions. 
Tip: Jump onto Instagram and search by 'place'. This will give you a list of brands and businesses in that local area.