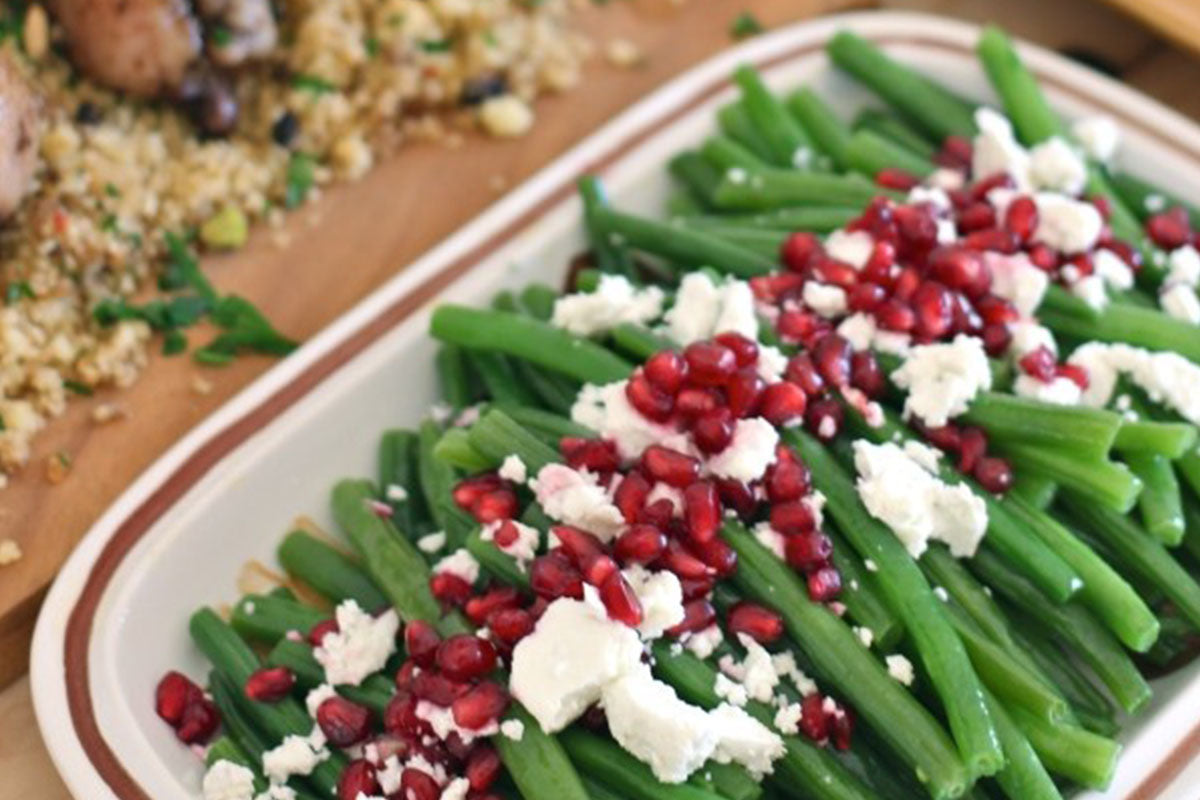 2 (a little bit fancy) Side Dishes
Christmas is nearly upon us and if you're like me, you're still looking for some last minute inspiration to make this years spread one of the best yet. For me the side dishes (& gravy!) are just as important as the festive bird. I also think it's important to make sure all the flavours complement each other...so a little pre-planning & co-ordination is the key. Whether your planning on having a classically seasoned bird or perhaps adding a hint of spice & citrus, these side dishes will go perfectly.
Yes these two fabulous Christmas Side Dishes may look a little bit fancy but I promise they are super super simple to make!
Roasted Pumpkin with *Tahini Sauce
Jap Pumpkin 1.5kg, cut into thick wedges (skin left on)
Olive Oil 1 TB
Tahini Paste 5 TB
Lemon Juice 2 1/2 TB
Garlic Clove 1, crushed
Honey 1/2 tsp
Pine Nuts 2 TB, toasted
Parsley Leaves 2 TB, finely chopped
Preheat oven to 200 degrees celsius. Toss the pumpkin wedges in the olive oil, season with salt & pepper. Lay out flat on a non stick baking tray and cook in the oven for 35 mins or until soft and slightly caramelised. Whilst the pumpkin is roasting, whisk together the tahini paste, crushed garlic, lemon juice & honey in a small jug. You may need to add a splash or two of water to achieve a sauce like consistency (depends how thick your tahini paste is). Remove the pumpkin from the oven and lay out on a serving platter. Drizzle the wedges with the tahini sauce and top with the toasted pine nuts and freshly chopped parsley leaves. Serves 6 *You can make the tahini sauce a day in advance to save you time on the day. Just keep it refrigerated & bring to room temperature before serving. Now onto the greens.....
Green Beans with Pomegranate & Goats Cheese
Green Beans 750g, washed & trimmed
Pomegranate seeds from 1/2 a pomegrante*
Goats Cheese 80g, crumbled
Extra Virgin Olive Oil 1 tsp
Using a vegetable steamer, steam the green beans for approx 5 mins or until softened with a slight bite still to them. Toss the cooked green beans in the olive oil and season with salt & pepper to taste. Lay out on a serving dish and top with crumbled goats cheese and pomegranate. Serves 6 *If you can't find any fresh pomegranates try your local supermarket or grocers freezer section.
Wherever you are in the world, I hope you have a magical, stress free Christmas Day with your loved ones. Merry Christmas foodies!