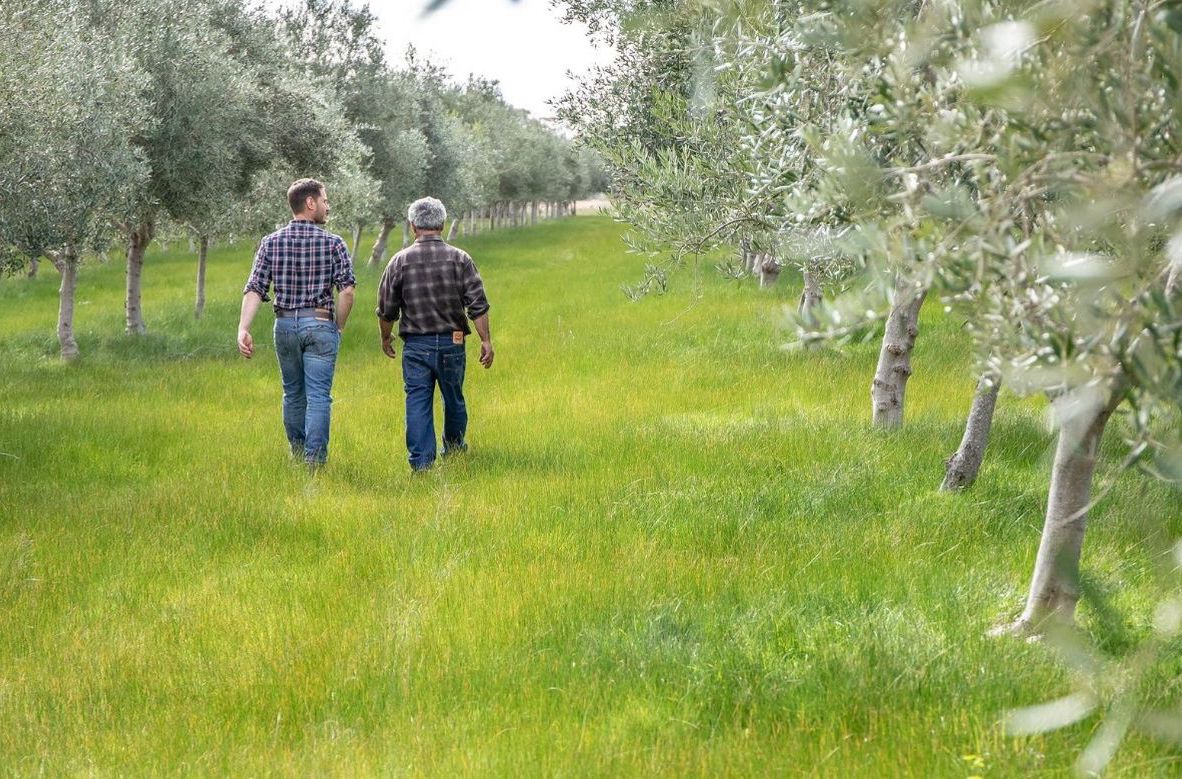 Meet The Locals - Kangaroo Island Olives
Located on pristine Kangaroo Island, Kangaroo Island Olives' is a family owned agribusiness who grow award winning olive oil and table olives using natures best assets, sunshine and rainfall. 
There is an unmistakable quality of purity and flavour in their produce due to Kangaroo Island's seclusion from the mainland. Their focus is on regenerative agriculture and sustainable farming. Large areas of their farm have been dedicated towards land care and wildlife conservation.
Day to day farming activities are coordinated by Domenico while son Michael manages business operations.
We chat with Michael to learn a little more about their business, including where to visit on Kangaroo Island and what Michael loves most about Summer!
>> Kangaroo Island Olives Mediterranean Mix is featured in the Summer 2021/22 Discovery Box.
What's your food philosophy?
I'm great at growing food and eating food. That bit in the middle (cooking)... well lets just say I leave that part to people a lot better at it then me.
When & how did your journey with olives begin?
I was born into it. Some of my earliest memories are of my father and great uncle working in the olive grove.
For a foodie visiting Kangaroo Island for the first time, what are the must dos?
The gin distillery, the brewery, Dudley wines, Islander estate, Armadio… the list goes on.
As a small batch producer, what's the most challenging part of your job?
Located on an Island is great, but it's challenging. Supply chain and contractor management issues are ongoing. Labour shortages is also an issue, given our limited population size. 
And the most rewarding?
Being immersed in nature. We are located by the coast which means we get the best country, bush and coastal living.
What is one thing you couldn't work without?
Our tractor - period.  
If we looked inside your fridge, what would we find?
Olives, salami, cheese (jarlsberg, cheddar, pecorino etc), leftover pasta (penne puttanesca), yogurt, fruit & veggies and probably something fresh for dinner meat or fish.
What do you love most about Summer and why?
Fishing, kayaking and snorkeling in Nepean Bay with my son and daughter.
If you weren't a food producer, what would you be doing?
Anything related to agriculture. I'm just finishing my masters in Agribusiness with the University of Adelaide. Most likely I'd be working on regenerative agriculture, water security or carbon sequestration.
What advice would you give to someone who is considering launching their own food business?
Think of the end user first. Define your target market. Define the problem you are solving and work backwards from there.
If you could have any celebrity/renowned chef cook you dinner, who would it be & why?
Jamie Oliver. He finishes every meal with extra virgin olive oil. He knows!
To discover more + connect with Kangaroo Island Olives click below:
Website: www.kiolives.com.au
Insta: www.instagram.com/kangarooisland_olives
Facebook: www.facebook.com/kiolives
>> GRAB your Summer Discovery Box now and enjoy these delicious olives & so much more! SHOP HERE