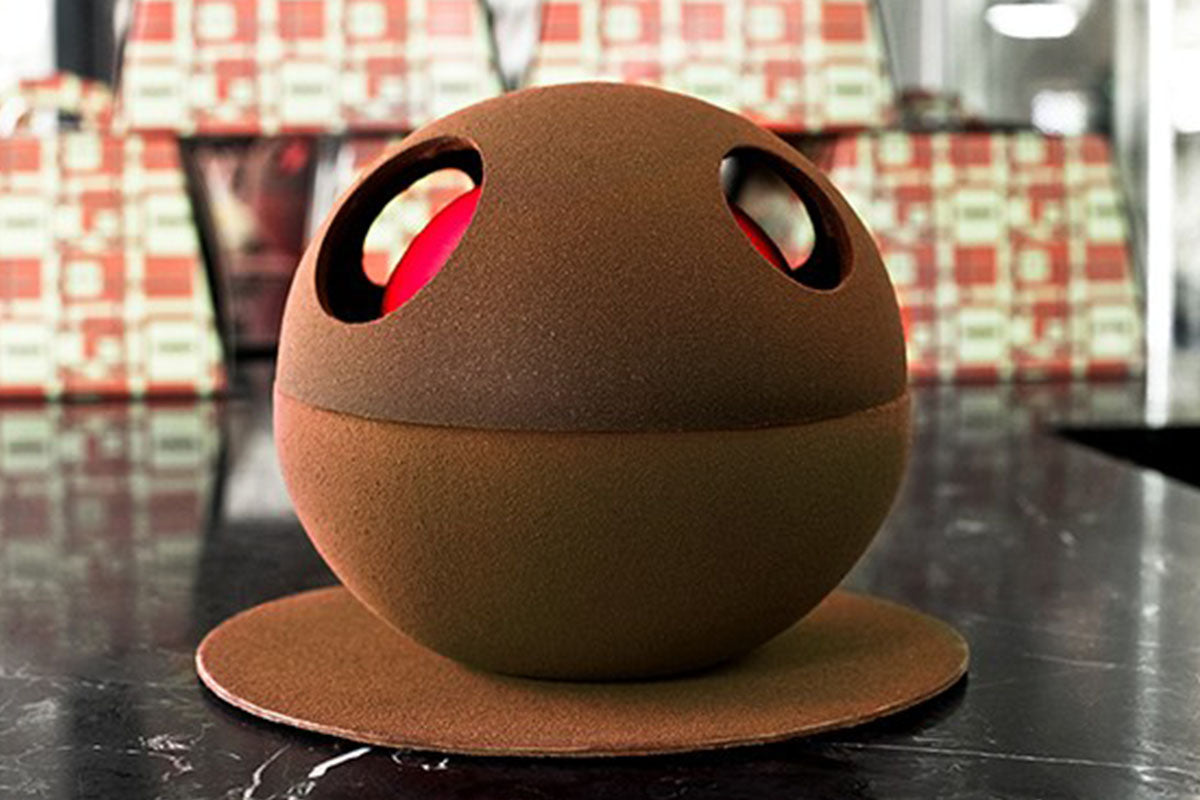 Friday Foodie In Focus - Gelato Messina
Today's Friday Foodie In Focus is Nick Palumbo, founder and owner of the insanely delicious Gelato Messina. The much loved, Gelato Messina first opened its doors in Darlinghurst, Sydney back in 2002. Fresh from Adelaide, Nick had always thought Sydney was the right place to launch a stand alone gelato bar. Fast forward through some interesting periods when Nick once sold the business and instead became a supplier to the shop, then eventually became the sole owner again after the new owners experienced financial hardship, Gelato Messina is now one of Australia's most successful and adored food businesses.
Due to Nick's innovative approach and cult following, he's appeared as a guest chef on Australia's Masterchef series, challenging contestants with creations like his Choc Top and Black Forest Gelato Cake. Find out what Nick's favourite gelato flavour is, which ingredient he's most excited about using this Winter plus more below in our interview below.
Messina Black Forest Gelato Cake
What's your food philosophy?
Innovative, but always respectful of tradition.
What's your proudest moment or achievement to date?
Witnessing the birth of my two boys. My biggest food related achievement - was being a guest chef on Masterchef for the first time.
What produce/ingredients are you most excited about using this Winter?
Quince, quince and then more quince.
It must be hard to pick but from all the incredible flavours, but do you have a favourite 'child' / flavour?
Tiramisu.
Gelato Messina's famous Dr Evil's Magic Mushroom cake
Any new & exciting projects on the horizon for Gelato Messina?
We're opening our second Melbourne store in Richmond mid June
(the store opened yesterday on Swan St)
. Other than that, we want to keep doing what we do, making people happy and continuing to innovate within the gelato industry. If we feel it's right, we may open up a few more stores, otherwise we will stay put and put our heads down.
If you could invite any celebrity/famous person over for dinner who would it be & why?
Marco Piere White. He once made a comment when asked about why he handed back his michillin stars and he had 2 reasons. Firstly, because he would have felt like a fraud opening up restaurants bearing his name without being in the kitchen and secondly, because he was tired of being judged by people who new less about food than himself. What a guy! He also has an unbelievable depth of knowledge about food - he can turn 2 or 3 simple ingredients into a revelation
What would your last supper be?
My mums eggplant parmigiana ( NO BATTERED EGGPLANTS and NO MEAT !!! ). My Mums veal involtini with salmoriglio A jar of Nutella with Calabrese wood fired oven bread.
To discover more & connect with Gelato Messina click below:
Website:
www.gelatomessina.com
Facebook:
https://www.facebook.com/gelatomessina
Twitter:
https://twitter.com/GelatoMessina
Instagram:
https://instagram.com/gelatomessina