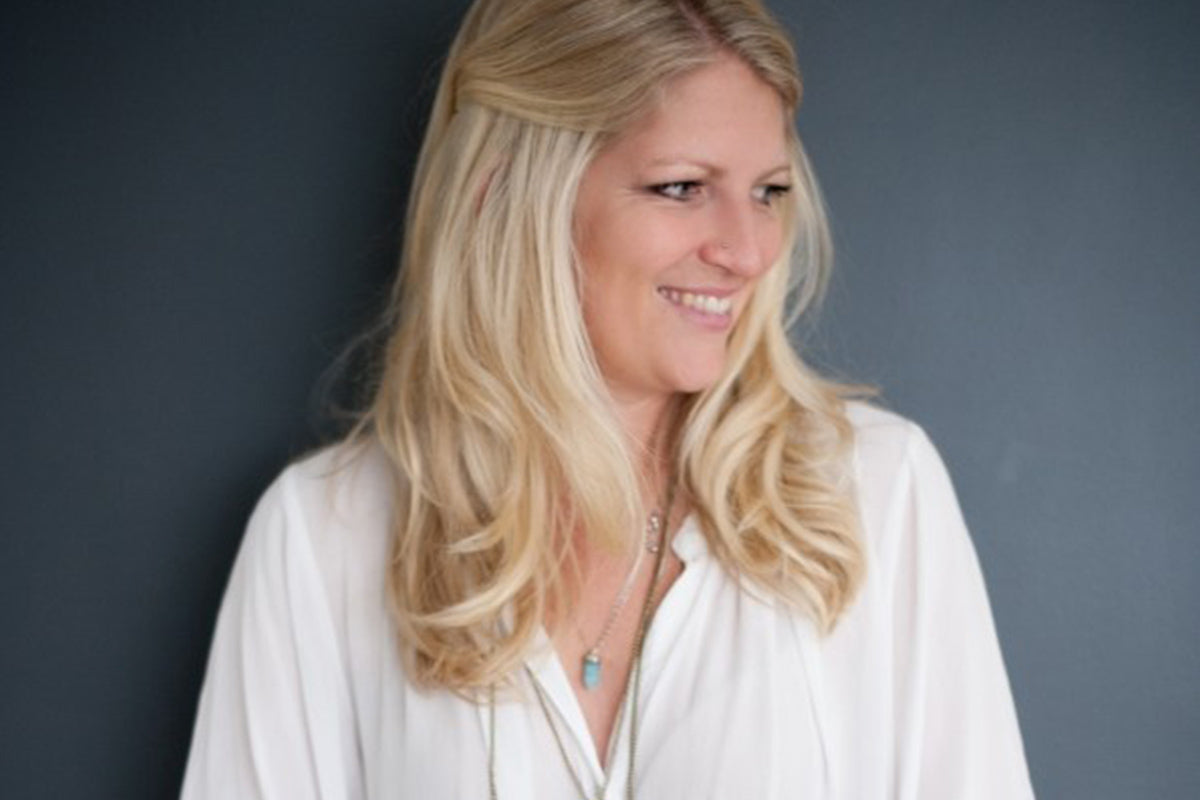 Friday Foodie In Focus - Emma Duckworth
Today's Friday Foodie In Focus aims to inspire and add a touch of creative flair to your day. We interviewed the delightful Emma Duckworth, a successful food and lifestyle stylist whose work has been seen in Home Beautiful magazine, White Magazine & Magnolia Rouge to name a few. Emma's work also extends to helping small businesses develop or re-fresh their brand. Emma definitely has a soft spot for food and by the looks of her newly launched food blog, she has a real sweet tooth. Emma shares with us below what it takes to be a successful stylist, some fascinating career highlights and of course what her last supper would be (which is drool worthy!!)
What's your food philosophy?
My philosophy about food is to cook fresh and eat a well balanced diet. Every night we sit down and eat a freshly cooked meal together as it's our chance to connect after a busy work day. During the week the meals are fresh and simple but at the weekend both my husband and I like to spend time in the kitchen – he normally cooks the savoury and I'll always make a sweet treat. When our girls were quite little we got rid of the philosophy of them having separate meal times to us in preference of eating all together as a family unit. This exposure has resulted in their favourite meals including fish tacos, chicken curry or pulled pork sliders (and their favourite TV show is Masterchef. I need to add that they are 5 and 6!) I also bake and cook for my food blog but here there is quite a bit of naughty decadence. I Every time I create a post I am practicing my photography which I love, styling and well quite simply eating something yummy! People often wonder how I eat so much cake all the time but often we'll all have a slice at home and I'll bring the remainder to my work to be shared out (I've had no complaints yet!)
What does it take to be a successful stylist?
Creative flair, organisation and thinking outside the box. Sometimes the best thought out idea on paper doesn't work as well as you had hoped in reality and being able to develop your idea quickly and move forward is essential. I am lucky enough to be a highly organised person naturally and I have found that my organisation prior to a shoot can ensure that the whole day will run much more smoothly. What's your proudest moment or achievement to date?
In 3 words how would you describe your style?
Understated, feminine, accessible.
What's your proudest moment or achievement to date?
Gosh – styling has given me so many varied and fantastic opportunities over the past couple of years. Styling the music video for music sensation Passenger was random but brilliant fun. We trekked half an hour into a national park laden with bags filled with candles and fairy lights and spent till late evening filming his video. I'm freaked out by most bugs and the encounters with leeches, huge spiders and mosquitos did nothing for my phobia! This year I was thrilled to be involved with the styling for ex-Masterchef contestant, Courtney Roulstons' Salad Cookbook. Three days plating and styling 54 recipes – it was intense to say the least. The book is in the final stages of printing so should be out very soon.
What's your earliest memory in the kitchen?
Being French, my mother was a great cook – you know how it is with the French- they are born with refined taste buds and the quality of food was sensational at home growing up. Being expats we lived in the Philippines, Hong Kong and India until my late teens which in turn meant that all these Asian flavours filtered through onto our plates at home. I remember at the age of eleven I was eating hot chilly sauce with everything, and I mean everything, so much so that my parents had to put a stop to it as I was slowly killing my taste buds. My earliest memory would be mum's Pain Perdu (French Toast) which used to be our snack when we travelled. I still love making it to this day…. The key is stale bread which is a lose translation of 'Lost Bread' in French. Drizzled with maple syrup and topped with caramelised banana it is a family favourite.
If I looked inside your fridge, what would I find?
You would find leftover cake from my baking escapades on the weekend, plenty of berries (especially figs when they are in season), camembert (can't get enough!) and a draw full of vegetables and herbs.
Any new & exciting projects on the horizon?
Quite excitingly Inside Out Magazine approached me to be part of their Search For A Stylist Competition. Using products from online store The Home 8 stylists were given an afternoon with The Inside Out photographer to style the front cover for the well known magazine. The image then gets voted on by the public and the Inside Out crew – voting starts mid June so follow me on Instagram
(link below)
and I'll prompt you when to vote! Winner gets a styling gig with Inside Out which would be a dream. Fingers crossed!
What would your last supper be?
Entrée: Prawns, prawns, prawns panfried in ginger, chilli and coriander with a squeeze of lime at the end.

Main: Chicken green curry – I know it's nothing flash but I could seriously eat Thai curry every single day!

Dessert: A slice of my favourite cake- hazelnut torte with chocolate buttercream and crème anglaise.
Yum! I might have to make all of this at the weekend!
To discover more & connect with Emma, click below:
Website:
www.emmaduckworth.com/blog
Facebook:
https://www.facebook.com/EmmaDuckworthStylist
Instagram:
https://instagram.com/EmmaDuckworthStylist
Pinterest:
https://www.pinterest.com/emmasduckworth/