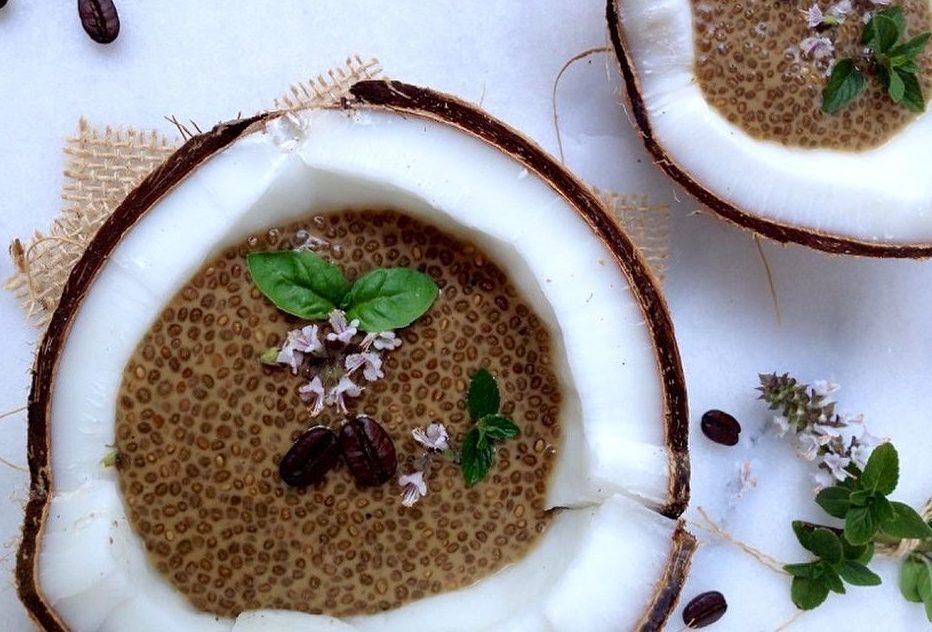 Coffee Chia Pudding
If you're looking for something different to make this weekend for breakfast or brunch.......actually even afternoon tea or dessert whilst we're at it, look no further. These creamy coffee chia puddings are packed full of flavour and will give you an incredible energy boost.
The hero ingredient is the beautiful cold brewed coffee, made in the Queensland tropical town, Mission Beach, by a very passionate small batch
producer
. Best made overnight or a few hours in advance to savour the full flavours and texture. Enjoy!
Coffee Chia Pudding
Ingredients:
50ml Mr Bean Cold Brew Coffee

1.5 cups of Coconut Milk

6 tbsp chia seeds

2 tbsp maple syrup

1 tsp hazelnut extract (optional)
Method:
In a small bowl combine & whisk together Mr Bean Cold Brew Coffee, coconut milk, chia seeds, maple syrup & hazelnut extract (if using).
Refrigerate for a few hours or until set and has the consistency of pudding
Serve chilled, in coconut shells or glasses.
Serves 2 (makes 2 small chia pots)
Recipe supplied by Mr Bean Cold Brew Coffee
As seen in our April/May
2018 mini zine found inside the Discovery Box:
Experience your very own Discovery Box now and discover the #tasteoflocal.