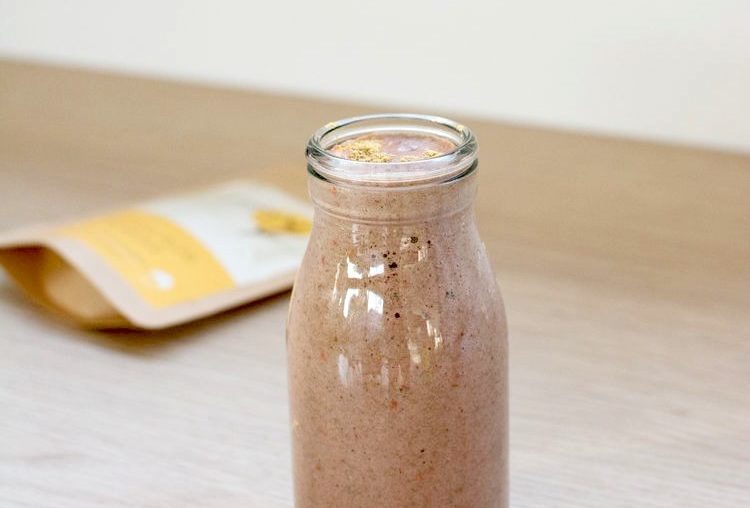 Berry Green Smoothie with Kakadu Plum Power
There is nothing like a healthy smoothie to give you the power to move through the day. We love adding #theplumpower to just about any smoothie, especially this Berry Green Smoothie. Because of its natural and subtle taste, it doesn't override the flavour whatsoever. It is one of the most simple and easiest ways to get your vitamin C boost for the day.
What's #theplumpower we hear you say? It's the hero ingredient made from the Australian super fruit, Kakadu Plum. Did you know that the native Kakadu Plum can only be found in Australia and has the highest source of Vitamin C of any other plant world wide?!
Berry Green Smoothie
Ingredients:
½ cup frozen berries

2 cubes frozen spinach

1 tsp Kakadu Plum Powder + extra for serving

1 ½ cups filtered water

1 serve protein powder of your choice (optional)
Method:
Mix all ingredients together, serve and sprinkle a little extra Kakadu Plum Powder on top.
Recipe supplied by our friends at Kakadu Plum Co. Read our fascinating interview with them here
As seen in our April/May
2018 mini zine found inside the Discovery Box:
Experience your very own Discovery Box now and discover the #tasteoflocal.