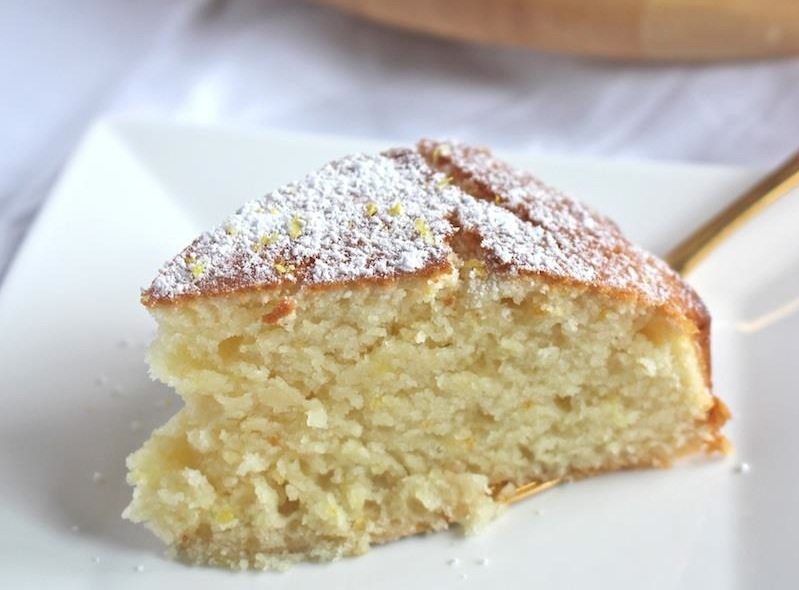 Citrus Yoghurt Cake
Which side of the fence do you sit on? A baker or cook (of more savoury bits & bobs)? I have to say I definitely lean more towards the cook side. Sadly, baking doesn't flow as well for me. There is quite a lot of trial & error, but I do get there in the end. Take this Citrus Yoghurt Cake for example. As you can see from these pictures, this delightful cake cracked in the blistering heat of my unpredictable old oven. Whilst I had originally thought I could photoshop my way out of the situation, I had a second thought. Since our ethos at Foodies Collective is all about being REAL and eating REAL, I felt I'd be living a lie if I pretended to bake the perfect cake. I'm a home cook and as all good home cooks know, mishaps
do
happen in kitchen. Thankfully, this cake turned out to be far from a complete disaster. Yes it cracked, but the flavour, texture and moistness turned out to be divine. (I also believe that with a reliable, quality oven, this cake will cook and rise evenly and beautifully).
With the early arrival of Navel Oranges and a ripe bounty of juicy Lemons, I didn't have to think twice on what kind of cake I'd share with you for this coming Mother's Day. Something which is delicate, feminine and bold. This Citrus Yoghurt Cake achieves the ideal balance of sweetness and tartness. You'll find similar recipes which use nearly double the quantity of sugar where as I prefer the zingy citrus flavours to shine through. The yoghurt and coconut oil keeps the cake incredibly moist. After a long lunch with the family, it's the perfect cake to serve with a nice hot cuppa.
Author:
A light, fragrant and zingy yoghurt cake, perfect with an afternoon cuppa.
Ingredients
Lemon 2, zest of both lemons & 2 TB juice
Orange 1, zest of half orange and 1 TB juice
Self Raising Flour 2 cups, sifted
Natural or Greek Yoghurt 1 cup
Coconut Oil 3/4 cup
Free Range Eggs 2
Raw Sugar 1 cup
Sea Salt pinch
Icing Sugar for dusting (optional)
Instructions
Preheat oven to 180 degrees celsius.
In a large mixing bowl whisk together the eggs and sugar until light & airy and the sugar has dissolved. Add the zest and juice of the lemon and orange as per above. Throw in the pinch of salt and self raising flour. Gently fold in the yoghurt and gradually add the coconut oil until everything is well combined (careful not to over mix as you want to keep the cake light & moist).
Grease a 22cm springform cake tin or line with baking paper. Pour in the cake batter and place on the middle shelf of the oven. Bake for 30-35 mins until cooked all the way through & golden brown. (You can test to see if the cake is fully cooked through by inserting a skewer into the middle of the cake. It will come out clean when ready). Remove from oven.
Allow the cake to partially cool within the tin before releasing it. Dust with icing sugar prior to serving (optional).
Did you know that the cracking of a cake occurs if the oven is too hot when you first place it in? It causes the top to cook too quickly causing it to crack. Or it sometimes occurs if the oven temperature continues to fluctuate. I hope this tip helps you!