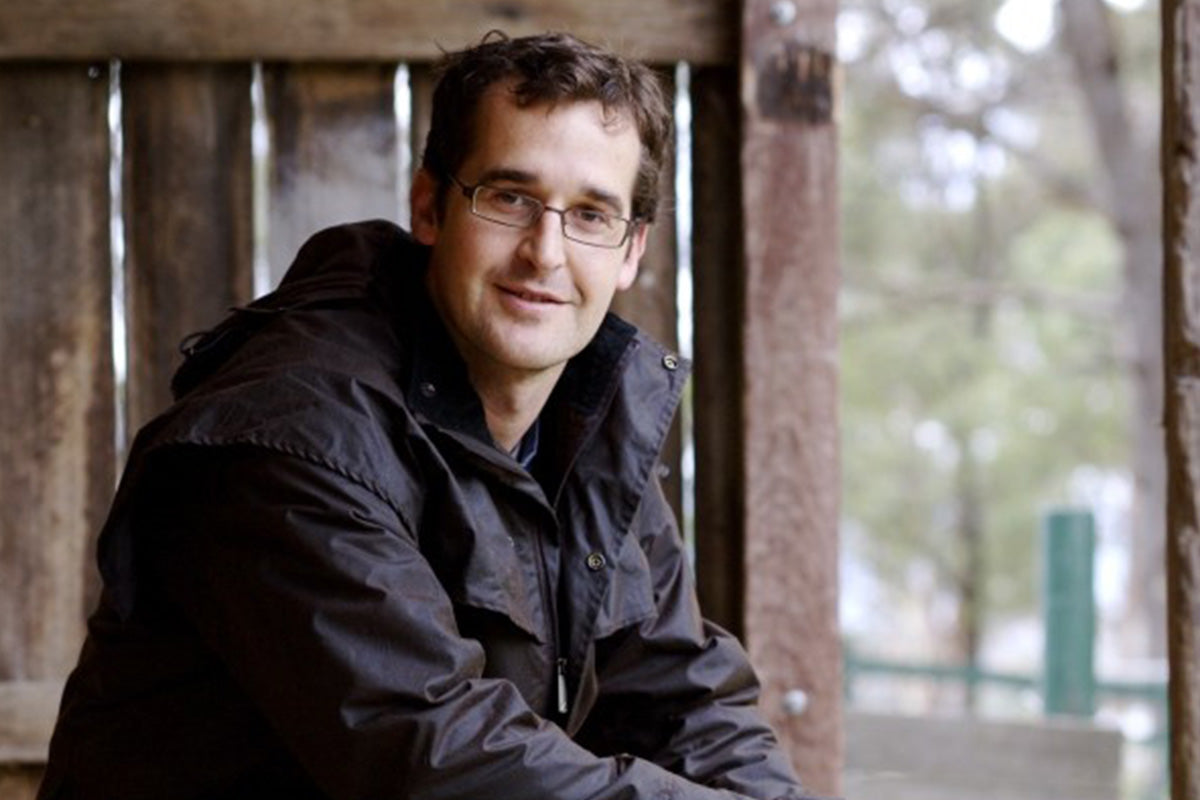 Friday Foodie In Focus - The Agrarian Kitchen
The Agrarian Kitchen is the result of a dream & clear vision (and a lot of hard work) by husband and wife team Rodney Dunn and Séverine Demanet.
In 2007, Rodney, former Food Editor of Australian Gourmet Traveller magazine and one-time apprentice to chef Tetsuya Wakuda, and Séverine packed up their lives in Sydney and transformed a 19th century schoolhouse into Tasmania's first hands-on, farm based cooking school.
Set on five acres, The Agrarian Kitchen is a fully functioning sustainable farm offering paddock-to-plate experiences in Lachlan, a small town 45 minutes from Hobart. The extensive vegetable garden, orchard, berry patch and herb garden, are all grown using organic principles.
Rodney and Severine also share the farm with the residence rare-breed Wessex Saddleback and Berkshire pigs, Barnevelder chickens, milking goats, a flock of geese and we can't forget the honeybees!
We aim to inspire people to be more responsible consumers, co-producers if you like, where they take a conscious role in shaping the food we eat by choosing to grow a garden or shop ethically, to realise that every dollar they spend on food is a vote for a clean sustainable farming method or an industrial unsustainable model we currently have.
The cooking classes are led by Rodney, though he has a supporting cast of teachers (chefs & producers) who help keep the calendar full of choice throughout the year. Each class takes up to 6 months in the making which just goes to show the passion Rodney has. Selecting seeds, planting, watering and nurturing the plants to maturity to be harvested on the day of the class.What's not used from the farm itself is sourced locally from farmers, fishermen, gardeners and artisan producers. Class sizes are kept to 9 people so you're guaranteed to have an intimate cooking experience.
We hope you feel as inspired as we are after reading the below interview with Rodney:
What's your food philosophy?
I know this is an over used term but paddock-to-plate is still the best way to describe our philosophy, all our food is grown using organic methods with respect paid to allowing food to grow at its own rate and to be grown with flavour in mind.
Who or what inspired you to create The Agrarian Kitchen?
The Agrarian Kitchen came from a desire to be able to raise and grow firstly our own food. To experience food as it was always meant to be, grown for flavour without adulteration. The seed for this idea came from watching Hugh Fearnley-Whittingstall in the River Cottage series. In order to be able to do this we needed to move from our small two-bedroom apartment in Sydney's inner west and find some space. There was something special about Tasmania that called us and after a trip through my role as Food Editor at Australian Gourmet Traveller magazine I was hooked. We set about finding the right space in which to create a true paddock-to-plate experience where the food was really grown and harvested and then used to cook with.
What's your proudest moment or achievement at Agrarian Kitchen?
There have been many proud moments, I could say the fact we are still here and employ seven local people in a business many thought would fail. Or the many emails I get from past guests who have gone back and planted gardens, or our two gorgeous children who get to grow up experiencing real food everyday.
Any new & exciting news on the horizon?
There are always new things happening, I am currently working on a new cookbook, the farm is constantly being evolved with more fruit and nut trees and we have another property nearby we are renovating the pasture on by getting the pigs to dig up the old tired pasture and prepare the ground before we sow new seed.
What produce/ingredients are you most excited about using in your kitchen this Autumn?
We have gotten heavily into fermenting this year, we have just pressed apples for cider, a friend of mine has made a batch of miso using our broadbeans from spring and I have just started fermenting a batch of fish sauce from some mullet straight from a local fisherman we use. From having to work within very defined seasons we continue to evolve ways to use the bounty of previous seasons to preserve for future use. This is also the season for smoking so at the moment in the smokehouse we are smoking chillies, hams, sausages and tuna.
If you could invite any celebrity/famous person over for dinner who would it be and why?
I would have to have Hugh Fearnley-Whittingstall. It was the River Cottage that first started me pining for this life and to realise that no matter how good you are as a cook, you are limited by your ingredients.
What would your last supper be?
This is a tough one! What I feel like eating changes from hour to hour. I love fire cooked food and of course it wold all have to be sourced straight from our garden. One of our acorn fattened suckling pigs on a spit roast with pit cooked garden vegetables and salads. Tasmanian southern rock lobster for entree and something simple like a quince tart for dessert.
To discover more & connect with The Agrarian Kitchen click below:
Website:
https://www.theagrariankitchen.com
Facebook:
https://www.facebook.com/The-Agrarian-Kitchen
Twitter:
https://twitter.com/agrariankitchen
Instagram:
https://instagram.com/agrariankitchen
Are you feeling inspired? Do you dream about packing up and moving to the country? We'd love to hear your aspirations below.