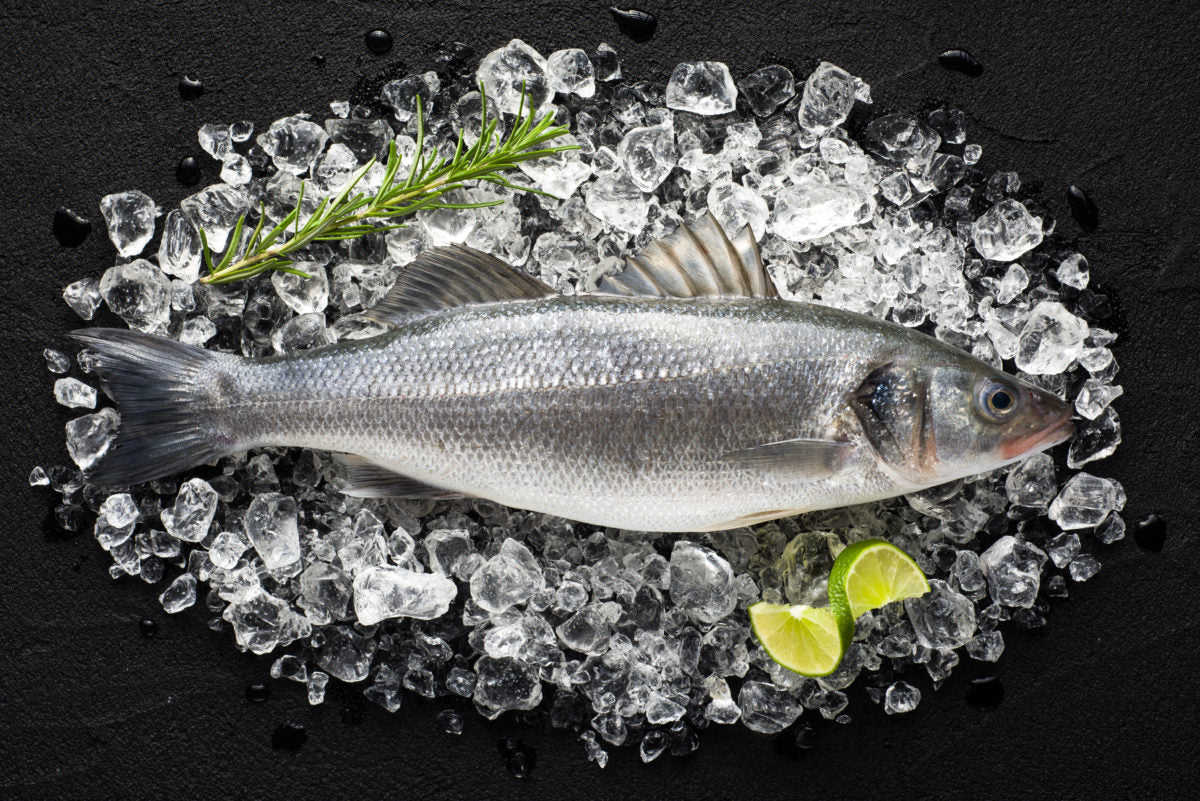 Australian Seafood - How to choose sustainable & local
Prawns, Crab & Salmon are all great for an Easter feast, but do you know where your seafood comes from? Shocking, but sadly true, the majority of the seafood Australian's eat is imported. Whilst Australia is unique in the fact that the seafood we produce could actually meet our own supply & demand, we export high volumes due to price.
Australia's seafood imports largely consist of lower-value products such as frozen fillets, frozen prawns and canned fish. Frozen and thawed basa (catfish) fillets from farms in Vietnam are now the most commonly and widely eaten import. But remember some of our favourites which we assume to be Australian can be imported too, like Barramundi from Asia or Flathead from South America.
SO WHAT STEPS CAN YOU TAKE TO BUY LOCAL?
Try to shop at your local fishmonger vs larger supermarket chains
Ask lots of questions - be curious and interested in the seafood you eat

When eating out or ordering takeaway in, ask them if they use Australian seafood? The more of us that ask, the more pressure these establishments will feel to source local.

Read labels

Some great Australian choices are: Australian Barramundi, Sydney Rock & Pacific Oysters, King George Whiting, Southern calamari, Australian Flathead, Australian Salmon, Spanner Crabs, Mud Crabs, Banana Prawns.
So you're buying local, AMAZING! Now there is the the question of sustainability. Some species of fish are being overfished, have negative environmental impact and or damaging bycatch issues. So choosing sustainable seafood is the only way forward for a flourishing, healthy seafood industry. It may not be as obvious to work out if a certain species of fish is sustainable or not, however there are a few amazing organisations who are doing all the hard work for us. In particular, the Marine Stewardship Council is the world's most credible and robust certification standard for sustainability. It does DNA checks to trace seafood along supply chains to ensure products are being labelled accurately and not mixed with other unsustainable sources.
SO HOW CAN YOU MAKE BETTER, SUSTAINABLE CHOICES?
Look out for the Marina Stewardship Council blue tick
Refer to the helpful canned tuna

guide

from Greenpeace
Quick search on Australia's Sustainable seafood guide
Download the super helpful mini guide to keep in your shopping bag or wallet
Refer to the Greenpeace Good Prawn - Dodgy Prawn guide
Mix it up - don't buy the same species of fish all the time
Lastly, labelling laws in Australia are sadly weak compared to say Europe. As consumers, we deserve clearer labels to make more informed buying decisions. Join the petition
'Label My Fish'
led by Matthew Evans and supported by Greenpeace, Australian Marine Conservation Society and celebrities like Sarah Wilson, Peter Gilmore and Frank Camorra to hopefully enforce change sooner rather than later. Try
THIS
delicious Australian Seafood recipe from one of our local food heroes. Sources : Australian Agricultural 2013 / Australian Marine Conservation Society / Greenpeace