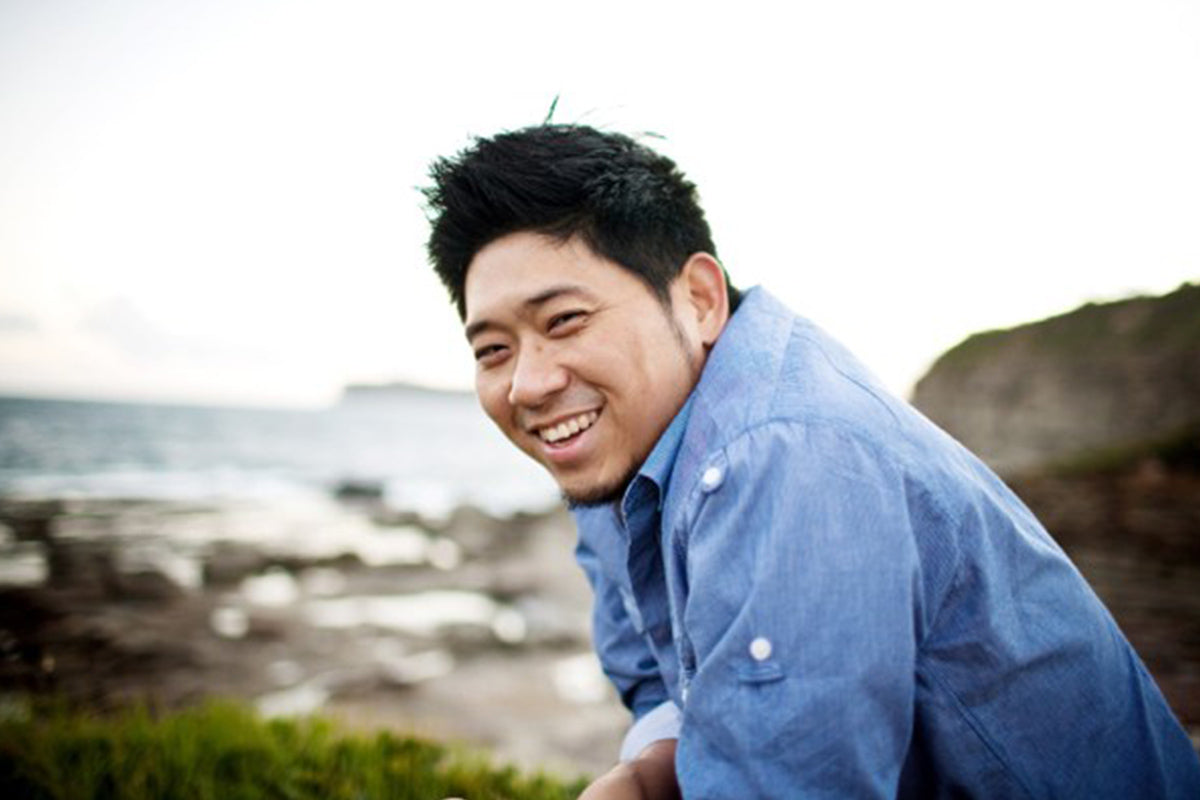 Friday Foodie In Focus - Billy Law
Calling out to all fans of Masterchef Australia. Most of you will know Billy Law, the Malaysian-born foodie, blogger and now author, from when he first hit our screens in series 3 of Masterchef. He is now more widely known for his hugely successful blog
A Table For Two
Last week I had the pleasure of spending most of the weekend with Billy, attending his Food Photography & Styling Workshop in Sydney. As we wrapped up the last day, Billy was kind enough to answer a few fun fast questions for foodiesagenda.
What are you most proud of since launching your blog & being on Masterchef?
Changing my career as an Digital Art Director at an advertising agency in Sydney. Once Masterchef aired, everything changed. What made you start doing the Food Photography & Styling Workshops? Friends were always asking me for help or advice. I had some food bloggers attend the first few workshops, then word spread fast and it's really just grown from there.
I heard that you'd love to open a dessert bar; can you tell us more about it?
I'd love to open a dessert bar in Sydney, however now that I'm living in the Central Coast I don't feel it would work as well there. Instead, I think the Central Coast needs a good patisserie which serves great coffee.
So do you have more of a sweet tooth than a savoury one?
Yeah for sure!
Where in Sydney can people find real Malaysian food?
Mamuk
on Goulburn Street in Chinatown. Also
Malay Chinese
on Hunter St
serves the best Laksa.
What would be your last supper?

Definitely my Mums Vinegar Braised Pork Belly and Egg recipe. It's my go to comfort food.
If you love drooling over beautiful images of food or are curious about what Billy's Mums Vinegar Braised Pork Belly & Egg recipe tastes like, check out his first book Have You Eaten?
*Update: Billy has also recently launched a second cookbook, Man Food Think Indulgent Mac n Cheese, Wagyu Burger & Bourbon Maple Pecan Pie to name a few
You can find Billy here:

Website: http://www.atablefortwo.com.au/ Facebook: https://www.facebook.com/iambillylaw Instagram: http://instagram.com/billy.law Twitter: https://twitter.com/atablefortwo Pinterest: http://www.pinterest.com/billylaw/