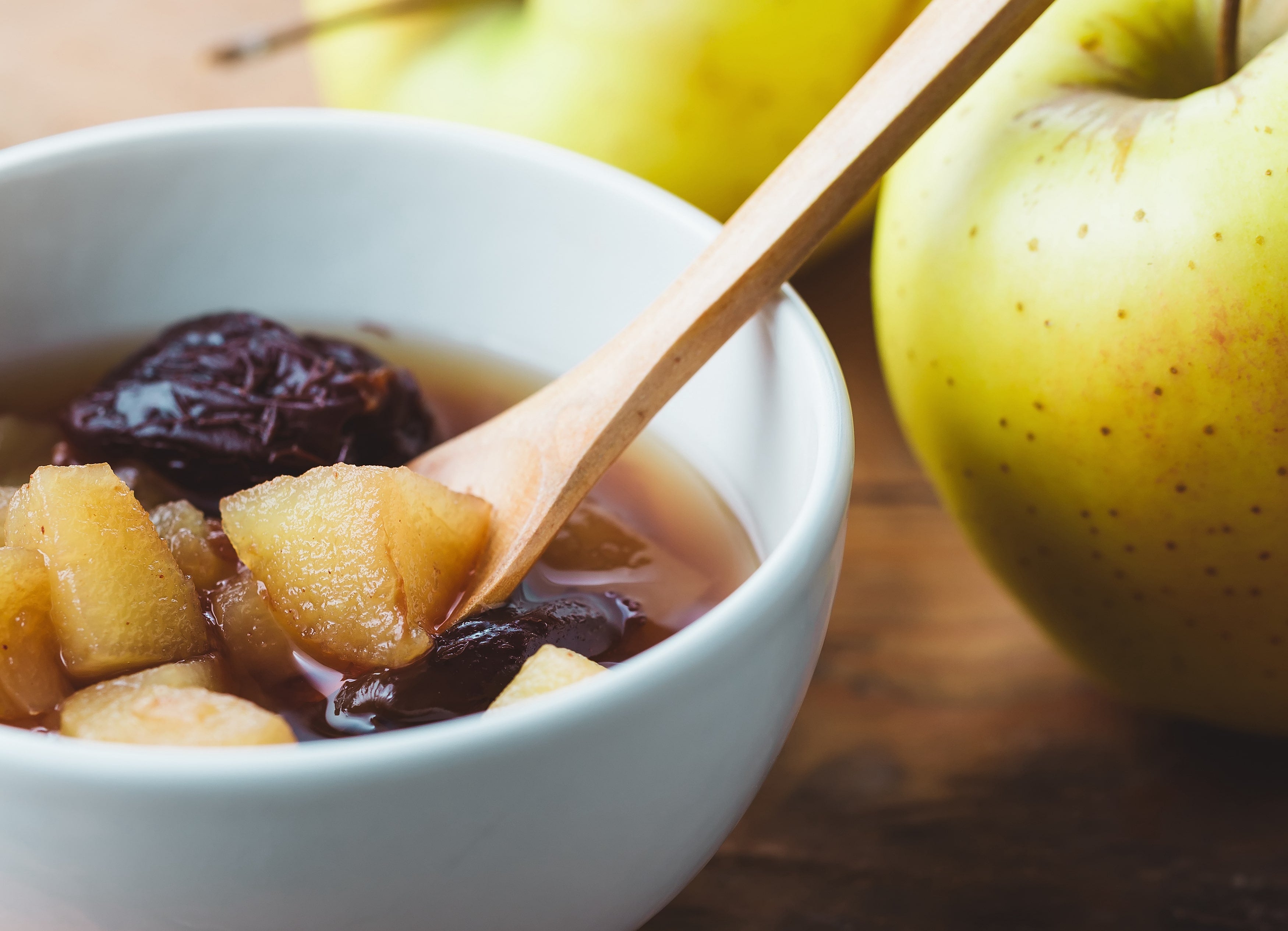 Autumn Fruit Compote
Supercharge your morning muesli this season with our Autumn Fruit Compote recipe.
>> Quick side note: If you're new around here, a huge HELLO to you! Our mission is to help foodies like you discover new & exciting Australian made artisan products every season! Come check out our ABOUT US page or say hi on our socials @foodiescollective 

  
Autumn Fruit Compote Recipe

Ingredients:

1 cup mixed dried fruit eg raisins, cranberries, chopped apricots

250g pitted prunes

2 cups water

3 tablespoons mild honey

1 cinnamon stick

1 teaspoon vanilla extract

Juice ½ lemon

2 strips orange zest

1 strip lemon zest

1 firm but ripe pear, peeled, cored and diced

1 Pink Lady apple, peeled, cored and diced
Method:
Cut large pieces of dried fruit into smaller pieces.

Combine all of the ingredients in a saucepan and bring to a boil. Reduce heat, cover and simmer 5 minutes. Turn off heat and allow fruit to steep for 30 minutes or longer. Remove cinnamon stick and orange and lemon zest.
Our tip: Serve with your Ted & Memes muesli (from the latest Autumn Box) with thick, creamy Greek yoghurt.
 * We love sharing recipes inspired by the products found in your box as it makes it easier for you to enjoy them! Experience the latest Discovery Box  now for yourself!